High Lift Pallet Truck
EXV-SF 14 - 20
Power meets innovation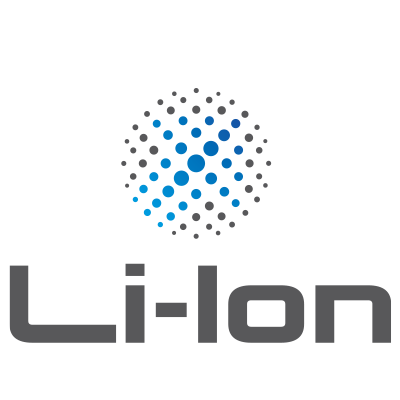 Optimal utilisation of storage area: high storage compactiondue to very high residual load capacity
Protects the back: air-cushioned stand-on platform which can beadjusted to individual driver's weight
Everything in view, all the time: colour display with a rangeof language-independent symbols shows you all of the importantfunctions at a glance
High handling rate due to high driving speedsof up to 10 km/h
Request to: EXV-SF 14 - 20
Please fill out the form below. We will get back to you as soon as possible.
The EXV-SF high lift pallet truck is unbelievably fast, extremely strong and highly intelligent. With an extended stand-on platform and lateral protective arms, it accelerates to a top speed of 10 km/h, and moves up to 2,000 kg of pallets in record time. Thanks to its huge residual load capacity, it can also store a great deal at a great height – depending on the mast, storage heights of well over five metres are not a problem. This smart warehouse organiser is also the only high lift pallet truck to date with an informative colour display. As well as displaying basic information, such as the battery's state of charge, numerous language-independent symbols facilitate the optimal operation of this strong high lift pallet truck.

Together with its powerful and low-maintenance motor and its precise control elements suitable for either left- or right-handed operators, it can achieve unprecedented reloading of pallets. Optional load capacity display, speed reduction around corners as standard, and optional combi-tiller provide optimum driver safety and enable the EXV-SF to turn and move easily – even in the most confined spaces. The EXV-SF high lift pallet truck, which is as strong as it is smart, means that you can always keep your flow of goods safely under control; from transporting loads within the pre-storage area to operating the shelving system – and you will be thankful for the stand-on platform over longer distances.
---
The EXV-SF 14 - 20 in detail
Simply easy
Optimal utilisation of storage space: high storage compaction due to very high residual load capacity
Strong and fast: up to 2,000 kg lifting capacity and maximum speed of 10 km/h
High handling rate: powerful, reliable and low-maintenance electrical drive and steering motor
The right driving programme for all situations: ECO, BOOST or Blue-Q – from maximum handling rate to highest efficiency
Sufficient energy for multiple-shift operations: high battery capacity and optional battery change over the side
Extreme capacity: the lithium-ion battery bundles a lot of energy and allows quick and easy opportunity charging
High turnover performance thanks to double deck transport up to 2,000 kg
Simply safe
Protects the back: can be adjusted to individual driver's weight, aircushioned stand-on platform
Ergonomic and intuitive operation: driving, lifting and steering processes can be controlled simultaneously by left- or right-handed operators using just one hand
Battery changing made easy: optional lateral battery change for even greater availability
Simply connected
Safety in mind: optional load capacity display shows the operator the current mast height and associated residual load capacity at all times
Knowing the weight: Dynamic Load Control indicates the weight of the load and the associated lift height
Safe around corners: Curve Speed Control automatically adapts the speed when cornering to the steering angle
Maximum safety distance: optional combi-tiller adjusts the distance between truck and operator to increase driving speed in pedestrian mode to 6 km/h
Simply powerful
Fatigue-free operation: precise and intuitive electrical steering unit
Precise operation even in the most confined spaces: sensitive proportional valve control
Best view for precise operation: free view mast and centrally mounted tiller ensure clear view of the tips of the forks
Reliable, even in narrow spaces: compact dimensions, high manoeuvrability and folding stand-on platform
Simply flexible
High pallet reloading rate: compact size allows for quick and safe operation
Optimal use of space: copes with very narrow aisles thanks to its compact size and high manoeuvrability
---
Downloads
The document provided for download is the updated version of the operating instructions for the standard truck. It does not include descriptions of customer options (Customer Option). For a concrete truck, please request the respective specific manual according to the serial number and the year of production from the STILL spare parts service.
---
Model Overview
| Model | Maximum capacity (kg) | Maximum lift height (mm) | Travel speed (km/h) | Battery voltage (V) |
| --- | --- | --- | --- | --- |
| EXV-SF 14 / Li-Ion | 1.400 | 6.066 | 10.0 | 24 |
| EXV-SF 14i / Li-Ion | 1.400 | 6.066 | 10.0 | 24 |
| EXV-SF 14 D / Li-Ion | 1.400 | 6.066 | 10.0 | 24 |
| EXV-SF 16 / Li-Ion | 1.600 | 6.066 | 10.0 | 24 |
| EXV-SF 16i / Li-Ion | 1.600 | 6.066 | 10.0 | 24 |
| EXV-SF 16 D / Li-Ion | 1.600 | 6.066 | 10.0 | 24 |
| EXV-SF 20 / Li-Ion | 2.000 | 4.026 | 10.0 | 24 |
| EXV-SF 20i / Li-Ion | 2.000 | 4.026 | 10.0 | 24 |
| EXV-SF 20 D / Li-Ion | 2.000 | 4.026 | 10.0 | 24 |